Channel Country

South West Queensland September 2007



We rolled into Blackall around 4.30 pm and were immediately impressed with the town....very tidy and flowers everywhere...they don't have water restrictions as they have artesian water....in fact no one in town owns a hot water system as the water from underground is already hot...not enough to make a cup of tea, but good for a shower. They have cooling tanks instead of hot water systems....how about that.
We chose to camp by the river on a grassy park the council provide for travellers who don't want to use the caravan park....just beautiful....if you want facilities, just across the road from the park is a new flush toilet and a tap and ...yep a dump point and yep ...sponsored by the CMCA. GR8...
We camped next to a Bushtracker that was there when we arrived...bloody Bushtrackers...they're everywhere.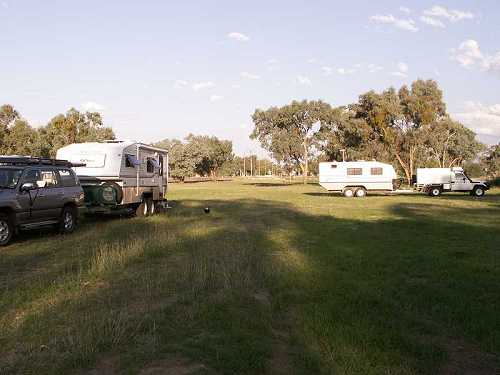 At the end of the park was a welded steel sculpture of a Wedge Tailed Eagle on a pole..there was a few more such sculptures in town.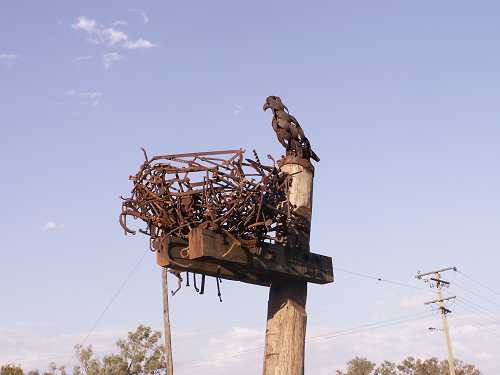 We wondered if the Eagle was watching the duck that lived on the waterhole and visited every camp looking for a hand out or 6.....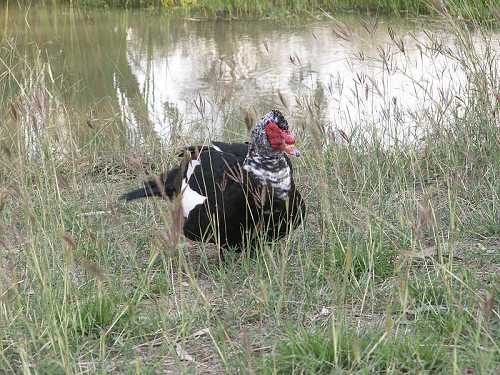 We were very impressed with Blackall as it was very neat and tidy and you could sense that the locals were proud of their part of OZ. We were there on Sunday and the Super IGA was open till 12.30p.m. and the hardware shop was too and we could see that everything was very convenient for travellers. While we were in Blackall we walked the main streets and saw the Black Stump and the story of it's significance is very interesting...early surveyors mapping Queensland, placed their theodolite on this huge black stump as it was more rigid than their tripods. All mapping grids were East of the stump and anything else was "Beyond the Black Stump".
We also saw the fossilised tree stump....a beauty from the dinosaur days and is a Conifer tree stump now turned to stone.
We also took in the Wool Scour Tour where you will be amazed at the engineering and the statistics of the days when Australia rode on the sheep's back. Blackall was also the home of the famous blade shearer Jackie Howe...he went on to be a successful business man in Blackall, selling Ford Cars. His grave site is in the town cemetery.
Well, time to head Westward Ho, so off to Isisford.....